before i get to this AWESOME deal that everyone should know about, i just have to share this, too!
me and my sister jamie-grace sang on ABC Family/700 Club thursday morning
now onto firmoo,
dear firmoo, you are awesome.
you may have heard, but if you haven't,
firmoo
gives away free prescription eyeglasses.
for first time customers, your first pair is free.
and as a first time customer, i can assure that this is not a scam and you really do get your eyeglasses free!
all you have to do is put in your prescription, pay for shipping, and BOOM!
they are delivered to your house.
here are the ones i selected:
such a wonderful angle, i know.
in the pretty little case they came in.
and then some more pictures i took while i was bored on the airplane...
linking up today with: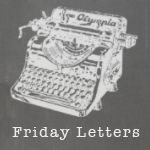 Follow @QuitetheBlog